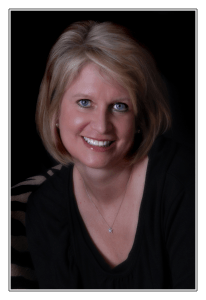 Dr. Beth C. Dunsmoor is a native of West Virginia, where she earned her undergraduate degree in biology at West Virginia University and her Doctor of Dental Surgery (DDS) degree from the West Virginia University School of Dentistry. Dr. Dunsmoor then completed a residency in Advanced General Dentistry at the University of Florida.
Once her education was completed, Dr. Dunsmoor began practicing general dentistry as an associate dentist in Frederick, Maryland. After seven years, she relocated to North Carolina, and in 1997, she opened her solo practice in Cary, North Carolina. She has treated patients in Cary, Apex, Garner, Holly Springs, Garner, Raleigh and the surrounding areas of North Carolina in this practice.
During more than 25 years of dental practice, Dr. Dunsmoor has pursued a wide variety of continuing education courses to ensure she is always providing her patients with the most current solutions to their restorative, preventive and cosmetic dental needs. She was invited to join the prestigious Raleigh Periodontics and Implant Educational Association, which is a by-invitation-only membership. She also holds memberships in the American Dental Association® (ADA), the North Carolina Dental Society and the Wake County Dental Society.
When she is not in the office seeing patients, Dr. Dunsmoor enjoys traveling, gardening, walking and especially spending time with family and friends. Her son, Aidan, and daughter, Addi, are the pride and delight of her personal life.
Meet Our Team
In everything we do, our team is devoted to the health and well-being of our patients. We believe that a happy smile is connected to one's level of self-esteem and confidence. Our team is highly experienced and thorough, and we work our hardest to assist you with your smile so you can feel proud of your oral health. If you would like to meet with our dentist in Cary, North Carolina, for quality care, we welcome you to contact our team today at (919) 303-8999 and schedule a visit with Dr. Beth C. Dunsmoor.
Please check back later to meet our team!